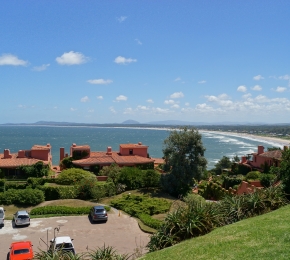 A couple of dozen hours into Remaining Fantasy XV, after I'd slain numerous monsters and traveled a whole bunch of miles and bonded with tight-knit group of pals, a wierd feeling swelled in my chest. All of that aside most people did not play it and bashed it for these reasons, but the precise gameplay was very rich and enjoyable, one of the first video games of the series with a Game+ function (really had to to unlock certain parts of the story) and a really open sport with loads to do. But the very best part of the game truly WAS the battle system, it was definitely among the many best and most fun battle programs of all the series.
While seemingly standard fare for fantasy video games, VI's narrative is gripping and paced perfectly, along with one of the vital various casts Final Fantasy has to offer, including a ninja together with his trusty dog, a girl who paints portraits of her enemies to ship death, a king who makes use of many instruments as weapons, together with a chain saw, a man who uses Road Fighter-esque strikes in battle, and a sadistic antagonist that is thought of by many to be probably the most notorious villain in Closing Fantasy and in gaming.
Closing Fantasy Tactics presents a story unlike every other Final Fantasy sport before or after it. It is a story filled with political intrigue, corruption, ambition, class struggle, and betrayal; the game's severe tone looms over the complete course of the story, and the plot takes quite a few darkish turns for the grim and macabre.
Admittedly, this unusual lukewarm attitude towards urban fantasy is truer of western gaming versus Japanese gaming, as Japanese companies have released several successful urban fantasy game series akin to Satan Might Cry, Persona and a few iterations of Remaining Fantasy, but if anything, this success solely makes city fantasy's absence from western gaming all the extra apparent, as these video games prove there's a market for it. And even then, outside of those collection, even Japanese firms don't use city fantasy that a lot in comparison with cyberpunk, excessive fantasy or even put up-apocalypse.
The Wolf Among Us, as an example, merges each an attention-grabbing detective story with a singular setting the place creatures and other people from classic fairy tales stay in secret in a relatively trendy city, while The Darkness, while not a perfect sport by any means, adds a twist to a lavatory-normal FPS with the addition of supernatural powers.